Our Team
Mr. Stuart R. Levine is Chairman of the Board and CEO for STUART LEVINE & ASSOCIATES. Mr. Levine has significant board and executive leadership experience across multiple disciplines including financial services, technology and healthcare specializing in strategy, strategic communication, board governance, leadership development, customer focus and large-scale change management. He was the former global CEO for Dale Carnegie & Associates, Inc. operating in 72 countries.
STUART LEVINE & ASSOCIATES has 20+ years of successful CEO-C-Suite organizational strategic organizational consultation, building strong cultures through strategic thinking, execution, best-practice governance models and increasing leadership capacity at companies including Verizon, Barclays Bank, Bill and Melinda Gates Foundation, The Howard Hughes Corporation, Juniper Networks, MasterCard, Saatchi & Saatchi, Montefiore Medical Center and many others.
He is an international best-selling leadership author of The Six Fundamentals of Success and Cut to the Chase, and the co-author of Simon & Schuster's international best-seller The Leader in You. Collectively, these books have sold over one million copies and are published in 37 languages.
Stuart R. Levine has been delivering speeches around the globe for over 20 years on the subjects of leadership, change management and organizational transformation. Stuart is known for bringing passion and insight along with strategic solutions to his audiences, whether delivering a keynote or working with a board of directors to strengthen their governance structure.
He is a monthly contributor for Forbes as well as other publications such as Agenda, Directorship and The Credit Union Times. He is a sought-after commentator on TV, in print and via social media for his views on challenging issues, including governance, innovation in complex environments and strengthening the culture of organizations through trust, engagement and strategic communication. He has appeared numerous times on top-rated global television programs such as NBC's Today show, ABC's World News This Morning, Bloomberg, Fox News and many others.
Mr. Levine is the recipient of awards from several prestigious national organizations, including Entrepreneur of the Year Award from Ernst & Young and Inc. Magazine. The National Association of Corporate Directors recognized him as part of The Directorship 100 in both 2011 and 2012 and appointed him to serve on their 17-member Nominating/Governance Advisory Council. He presently serves on the Nominating & Governance Committee, Audit Committee, Broadridge Financial Solutions.  He previously served as Lead Director, Gentiva Health Services, Lead Director, D'Addario & Company, Inc., Vice Chairman Northwell Health and director, member of Audit Committee, European American Bank.
At age 25, Mr. Levine was the youngest elected member of the New York State Assembly, serving on the Health Committee. At Dale Carnegie & Associates, Inc., he built the organization from a family-owned and operated corporation to a professionally managed team that was eventually able to take their product development cycle from 36 months to 18 weeks.
LinkedIn
---
Harriet Levine is Founder and President of Stuart Levine & Associates LLC and EduLeader LLC. In addition to overseeing the operations of both firms is a board member, communication & media expert, an author and content creator, leadership aggregator, global marketing collaboration and entrepreneur & strategist. Ms. Levine is a global management consultant to sectors such as professional services, healthcare, financial service/credit unions and technology. She has over 20 years of hands-on experience in general management, operations and business development with public and private corporations.
As founder of STUART LEVINE & ASSOCIATES, she is responsible for the creation of significant value for shareholders and strong organizational cultures through best-practice governance models, strategic thinking and execution with increased CEO/C-Suite leadership capacity at companies including Verizon, Barclays Bank, Bill and Melinda Gates Foundation, The Howard Hughes Corporation, Juniper Networks, MasterCard, Saatchi & Saatchi, Montefiore Medical Center and many others.
As Founder of EDULEADER, she created a digital online learning company to evolve corporate culture and improve productivity & engagement in a dynamically changing market. These enterprise-wide learning skills and strategies, create forward-thinking, innovative cultures that have the right leadership capacity and pipeline for the future. EduLeader drives results in the most cost-effective, convenient and fastest way to create strong individual and team performance.
Her accomplishments include the following:
Entrepreneur & Strategist: As SL&A Founder, drove strategies to produce ongoing engagements with C-Suite executives at global companies such as The Bill & Melinda Gates Foundation, The Howard Hughes Corporation, Verizon, Barclays Bank, Juniper Networks.
Author & Content Creator, Global Marketing Collaborator and Communication Innovator for The Wall Street Journal Business Best Seller, The Six Fundamentals of Success, Cut to the Chase and the international Dale Carnegie Training bestseller, The Leader in You.  Launched and managed global marketing campaigns resulting in over one million copies sold and published in 37 languages.
Leadership Aggregator: Responsible for monthly Forbes content and content in all publications such as Agenda, Directorship, The Credit Union Times and others.
Ms. Levine formerly worked in Account Management at Benton & Bowles and was hired by J. Walter Thompson to launch the new family of film products for Kodak.
She currently serves as an Associate Trustee of Northwell Health, and is a member of the NYU Stern School of Business Alumni Council, serving on the Philanthropy Committee. She is a former liaison from the Alumni Council to the Dean's Executive Council at NYU Stern. She formerly served on the Board of Family Service Association, The Long Island Philharmonic and was an active fund raiser for The American Cancer Society. Ms. Levine also petitioned the CDC to investigate water and pollution issues while working on the creation of public policy.
She holds an MBA in Marketing from NYU Stern School of Business and graduated magna cum laude from Union College with a BA in Economics and Studio Art.
LinkedIn
---
Elizabeth L. Perlman is the Director of Global Business Strategy for Stuart Levine & Associates LLC. She is responsible for managing online content, locating strategic business partnerships and identifying new global opportunities. Liz previously worked at Bloomberg LP as a Sales Associate for New York Hedge Funds. Her knowledge of the global financial markets and evolving technology have helped her to re-launch the Stuart Levine brand and co-found our online learning company, EduLeader LLC.
Mrs. Perlman has actively served as a member of the Stuart Levine and Associates Advisory Board since 2008. She is a committed member of the community and has volunteered multiple hours for the board of JBFCS, Everybody Wins mentorship program and Mother's Choice.
Liz holds a BA in English from the University of Michigan and is currently living in Singapore.
---
Kelly Bloss is a member of the Operating Committee and is a Managing Director with Stuart Levine & Associates.  She has over 30 years of entrepreneurial and corporate business experience. Her work remains at the leading edge of the changes permeating the highly complex industries of healthcare, financial services, manufacturing and telecommunications. Creating an exceptional record of accomplishment, she is an expert in delivering strategic business solutions that drive revenue growth and cost management.
Kelly has served in several capacities for Alteva, a NYSE traded firm. She has acted as Director, Chair of the Board of Directors, Chair of the Governance and Nominating Committee, and a Member of the Compensation and Audit Committees.  She served as Director for WVT Communications Group a NASDAQ traded firm where she chaired the Governance and Nominating Committee and served on the Compensation Committee.
As Vice President at Verizon Communications, Kelly led the history-making start-up of Verizon's Long Distance business division and delivered 1M new customers and revenues that reached $200 million by the end of year one. She has extensive merger planning and implementation experience.
Kelly received a MS Telecommunications and Computing Management from Polytechnic University and a BS in Mechanical Engineering from Union College. She has completed numerous executive education programs in financial management, leadership and strategic marketing at The University of Pennsylvania Wharton School, The University of Virginia Darden School and Harvard Business School.
---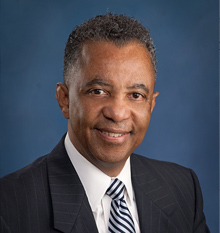 Jim Jordan, a member of the Operating Committee and a Senior Consultant with Stuart Levine & Associates, has significant managerial and business experience with broad senior management experience and technical knowledge in Program Management, Product Development and Operational Enterprises.  He has expertise in telecom and information technology and managerial and field experience with Operational Work Centers, Service/Product Delivery, Process Analysis and Development, Total Quality Management, Productivity Analysis and Enhancement; Product Development, Staffing, and Managing large-scale organizations and budgets.
Mr. Jordan was an employee at NYNEX/Bell Atlantic Corporation from 1969-1999 where he handled transitioning corporate software functionality, the development and implementation of a new service delivery platform, leading a corporate merger transition and base lining and revamping all operational processes and productivity activities for the workforce across the enterprise and process oversight of operation reviews and process re-engineering implementation initiatives for 80,000 employees.
His facilitation and leadership skills provide the basis for many of his recent accomplishments, including the successful strategic planning initiatives for credit unions and their leagues.
Mr. Jordan's education includes a Masters Degree in Organization Theory and Behavior (MED) from Cambridge College, as well as a Bachelor of Science in Business from Cambridge College.  He also has an Associates of Science Degree Business from Newbury College, Strategic Marketing Certification from Columbia University; Center for Strategic Planning, NC Harvard University; Project Management Certification Training, George Washington University; Accelerated Advancement Program NYNEX Corporation, New York; ATT Senior Management Assessment & Training, ATT Behavioral Center, NC and Certificate Advanced Business Management from Boston University.
---
Sally Allen is a Senior Consultant with Stuart Levine & Associates.  She is an expert in strategic planning, leadership and communication strategies and has a specialty in training and curriculum design. Sally has worked directly with Fortune 100 companies, including the Marriott Corporation, McDonald's Corporation as well as leading government agencies, at both the federal and local level.  Sally also has extensive experience in content development having worked with a long list of companies helping frame key messages to important audiences, including Microsoft, AT&T and Atlantic Health.
She has participated in major change initiatives throughout our client base, including organizations with revenues up to $4 billion — focusing on values, communication, coaching and accountability issues and helping to build strong, results-focused teams that can successfully implement strategy.
Sally was the lead consultant on two 3-year strategic planning projects at healthcare organizations.  Results included reduced length of stay, resulting in better financial performance and increased patient satisfaction.  Additionally she was instrumental in the development and implementation of a strategic plan that increased the valuation of the company by 30% and prepared it for purchase.
Sally also has extensive experience in the public sector. Prior to joining SL&A, she worked with the National Skill Standards Board (NSSB), the country's largest effort to strengthen skills across the American workforce through training and development.  At the NSSB, an independent government agency, she built collective vision and consensus among diverse stakeholders in her role as Senior Director of Voluntary Partnerships and Strategic Planning.
---
Carrie Austin, Senior Consultant for Stuart Levine & Associates is an accomplished, results-driven marketing and communications professional specializing in strategic planning, project management, training, communications and process improvement.
Carrie has 28 years of experience in the business and consultancy workplace. She started her career at General Motors in Management. In 1988, she joined Novartis Pharmaceuticals and progressed rapidly through the Sales and Marketing Departments to positions of greater authority and responsibility. As Senior Consultant for SL&A, her most recent project includes conducting organizational studies, analyzing data and redesigning workflows to enhance the customer experience for a large healthcare organization. Another assignment involves assessing organizational training needs, and developing and delivering a curriculum designed to close the gaps in the skill sets of a large management team.
A natural leader, Carrie has the innate ability to successfully work with diverse groups of individuals with various backgrounds. She has led numerous cross functional teams comprised of members from a variety of disciplines. Her interpersonal skills coupled with strong oral and written communication skills allow her to function in and between organizations to get the job done.
Carrie earned a Bachelor of Science degree in Business Administration from The Ohio State University.
---
Lou Martarano, a Senior Consultant for Stuart Levine & Associates, has significant financial, managerial and board experience. He has lead groups in the United States and Europe in the financial services industry, is involved in higher education and been associated with our firm for four years, assisting clients through learning programs, organizational assessment and coaching.
Starting his financial services career at Kidder Peabody & Co. in 1981, he was a specialist in the energy, environmental and infrastructure industries. In 1992 Merrill Lynch recruited him to take a leading role in its project finance business, eventually establishing and managing its London Project Finance Group. Mr. Martarano counseled a wide range of international and domestic clients to raise funds for large-scale facilities, raising billions of dollars through public and private offerings of equity and debt, joint ventures, mergers and acquisitions and advisory assignments.
Mr. Martarano is committed to continuous learning, emphasizing analysis and communication to improve leadership capacity. Relatedly, he has been an adjunct professor of Entrepreneurship and Business Planning at Marymount Manhattan College, where previously he was Chairman of the Board of Trustees. He currently serves on advisory and governing boards for his alma maters, Penn State (Chair, Palmer Art Museum Advisory Board and Vice-Chair of the Dean's Advisory Board for the College of Science) and Yale (Board Member, Yale Alumni Nonprofit Alliance).
Mr. Martarano received a master's degree in public and private management from the Yale School of Management and a B.S. in chemistry with honors from The Pennsylvania State University.
---
Alan Cooper, Ph.D., MBA , Senior Consultant, Stuart Levine & Associates and Senior Consultant, Learning and Organizational Development for EduLeader LLC, has over 25 years of experience in the area of strategic organizational transformation, with a specific focus on organization development (OD), customer experience, change management, teambuilding/collaboration, organizational capacity, HR, and leadership development.  His work is consistently aligned with an overarching emphasis on the achievement of an organizations strategic mission.
Dr. Cooper has worked with several organizations including White Plains Hospital in New York where he served as Chief People and Performance Officer. Prior to joining White Plains Hospital, Dr. Cooper worked with several organizations across industries providing consulting services and education in the areas of operational excellence, organization development (OD), change management, customer experience, learning, and leadership development.
Dr. Cooper spent the first 21 years of his career with the North Shore – LIJ Health System in New York.  As Vice President for Learning and Innovation he developed and ran the health system's "corporate university", the largest of its kind in healthcare, serving over 43,000 employees.
Dr. Cooper holds a Ph.D. in psychology and an MBA (with distinction) from Adelphi University.  He also holds several advanced certificates in leadership and management.  He is a nationally recognized speaker and has published several articles and book chapters.  Dr. Cooper has also held the positions of Adjunct Associate Professor at the Zarb School of Business at Hofstra University, Associate Dean for Knowledge Management and Associate Professor at the Hofstra North Shore – LIJ School of Medicine, and Associate Dean and Clinical Professor at the Willumstad School of Business at Adelphi University.
---
Dr. Theresa Prendergast, M.D., MBA, is a Senior Consultant with Stuart Levine & Associates. She has more than 20 years of medical, administrative and consulting experience. Her work has focused largely on process development and implementation in the complex environment of healthcare, and she has overseen large scale standardization and process improvement projects in healthcare, quality improvement and telecommunications. She has a consistent record of delivering thorough analysis and insightful solutions to complex challenges.
Terri began her career as a practicing general surgeon with a focus on breast disease and other surgical problems common in women. Her experience in healthcare administration includes responsibility for process development and oversight of standardized order set content integral to the $400 million enterprise electronic medical record project at Northwell Health System, serving as Director of Clinical Trials for a large private medical group, and as Senior Director, Special Projects at White Plains Hospital where she developed and implemented several clinical quality standardization and improvement projects.
Terri holds an MBA from CW Post University, an M.D. from The Mount Sinai School of Medicine, and a BS in Biology from Bucknell University. She has a certificate in Project Management from Hofstra University and completed Premedical Studies at Columbia University.
---
Tobie Kranitz Walters, Senior Consultant with Stuart Levine & Associates, works in global marketing, strategic planning, and communication. She has over 35 years of corporate and consulting experience in health care, philanthropy, technology, chemicals, cosmetics, appliances and banking.
She worked with Senior Staff at Montefiore Hospital to refine strategic communications and standardize departmental guidelines, and has been lauded for her participation in numerous Committees at Emory Johns Creek Hospital.
For seven years, Tobie consulted with IBM's Learning Division on: changing how consultants approach the C-Suite, improving internal communications and developing a training program involving stretch assignments, job rotation and mentoring.
Other consulting assignments include:  strategic communications, marketing and organizational restructuring work with The Bill & Melinda Gates Foundation, Juniper Networks, Howard Hughes, J.C. Penney, McGraw Hill, Bank of America and MasterCard.
Tobie was the EVP of Business Development at Folio Z, the first technology-based marketing consultancy and advertising agency in the Southeast.
As the VP of Marketing at Zep Manufacturing Company, Tobie restructured Marketing, providing an analytical, customer-based focus that led to annual sales increases 2-3 times the industry average.
Tobie's work at Avon included domestic and international marketing and strategic planning.
Tobie has an MBA with honors in Marketing and Multinational Enterprise, from The Wharton School, and a BA (magna cum laude, Phi Beta Kappa) in French from The University of Michigan.  She is multi-lingual (French, Spanish, Italian and Portuguese), and has lived and worked abroad. Tobie spent four years as an administrator at Harvard University.
Return to Top
---